Right now, it's pretty difficult to visit TikTok without hearing Mae Stephens' iconic breakup song.
When the 15-second clip of her single If We Ever Broke Up went viral, the 19-year-old was working at a supermarket.
Since then, she has signed with a record label and her videos have gone from receiving a few thousand hits to millions of views.
However, Mae claimed to BBC Newsbeat that she only posted it to TikTok as "a last-minute thing" when she was out of ideas.
The next morning, she says, she received spam because the video had gone viral. "I just I put on the brightest jumper I could, pulled the worst dance moves, and went for my New Year's Eve," she says.
"I was a little in disbelief; I thought, 'This isn't really happening.
"And then it was like, 'right, now I need to go and get stuff done,' just to start seeing the videos rack up and the views and all the comments and people now spamming for the song. ".
Mae says she loves working on music full-time and has since quit her job at Asda.
"The past few weeks have been so crazy, especially after I signed with the label and released the lyric videos.
"Even though it was hectic, I genuinely enjoyed every minute of it. It's like switching from a regular day job to something you enjoy doing every single day. ".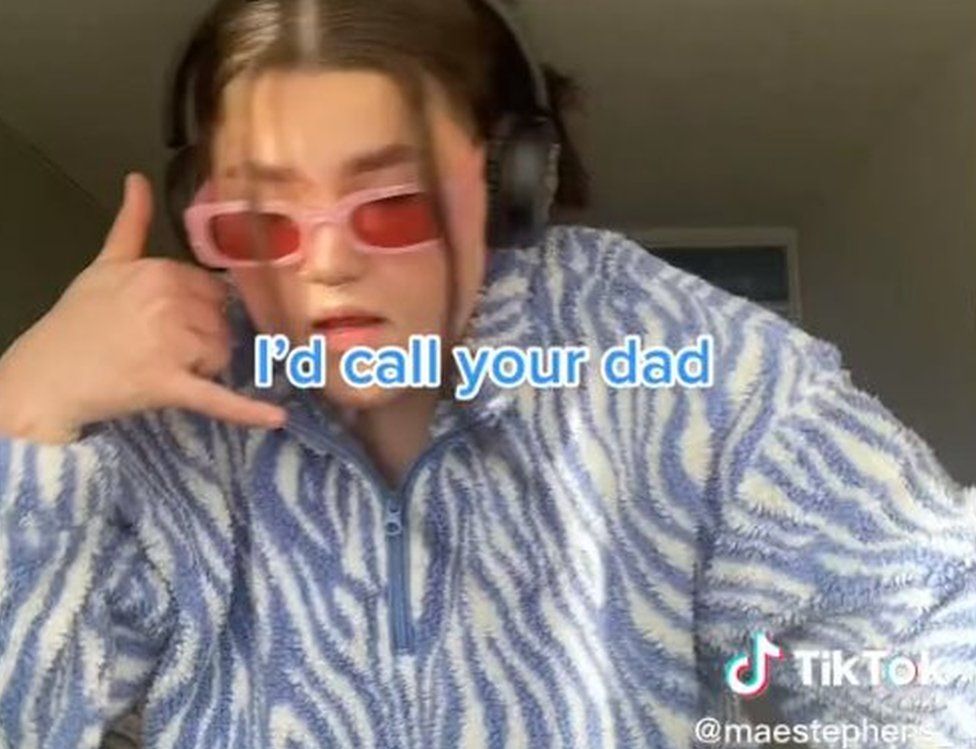 If We Ever Broke Up has taken over TikTok as well as Instagram reels, even on videos that have nothing to do with breakups.
Mae wonders why the song, which is about complaining to your ex's father about how they treated you, has become so popular.
She claims, "I believe it's because it's the things people want to say, but they can't.".
"I believe it gives people that powerful energy and may even serve as a reminder of who they are.
And they have the option to leave if their relationship is unhealthy or someone is mistreating them.
When I was younger, I always wanted to say, "I'll call your dad," but I never did.
And I would definitely call his father and tell him everything if I could go back.
. "