Archaeologists claim that crop marks at a castle from the 13th century reveal the location of a possible civil war bastion.
In the sweltering month of July 2022, the Worcestershire Archive and Archaeology Service flew a drone over Kidderminster's Hartlebury Castle.
When he saw aerial footage that suggested a discovery, Tim Cornah from the service said he was "surprised and delighted.".
To begin a dig, the service is advocating for funding.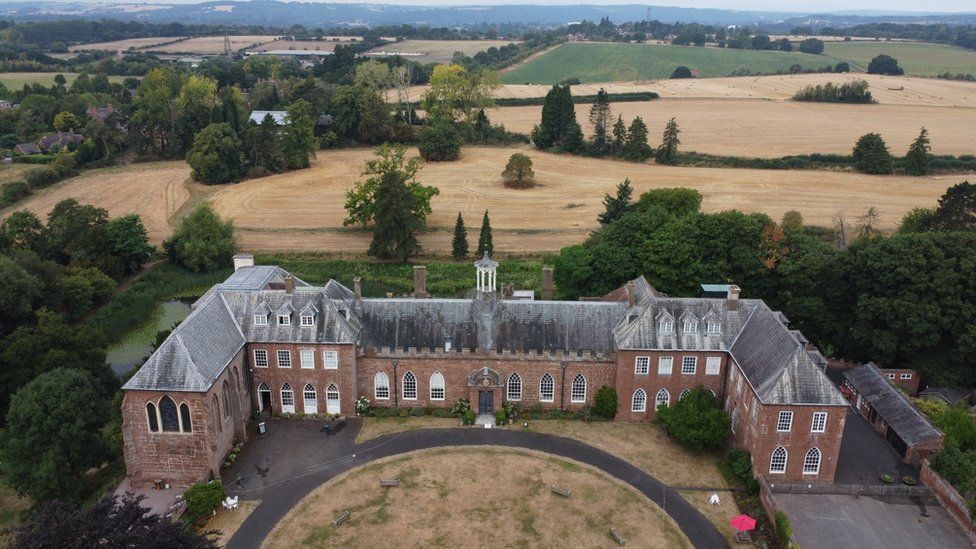 Crop marks, according to Mr. Cornah, can appear where previous features were drilled into the ground and backfilled with material that retained moisture better than the local geology, creating relatively lush grass.
According to him, the crop marks at the castle were at least 164 feet (50 meters) north to south and 197 feet (60 meters) across, resembling a triangle.
He continued by saying that nothing similar had ever been discovered at the castle before, and that nobody had previously been aware of any civil war defenses there.